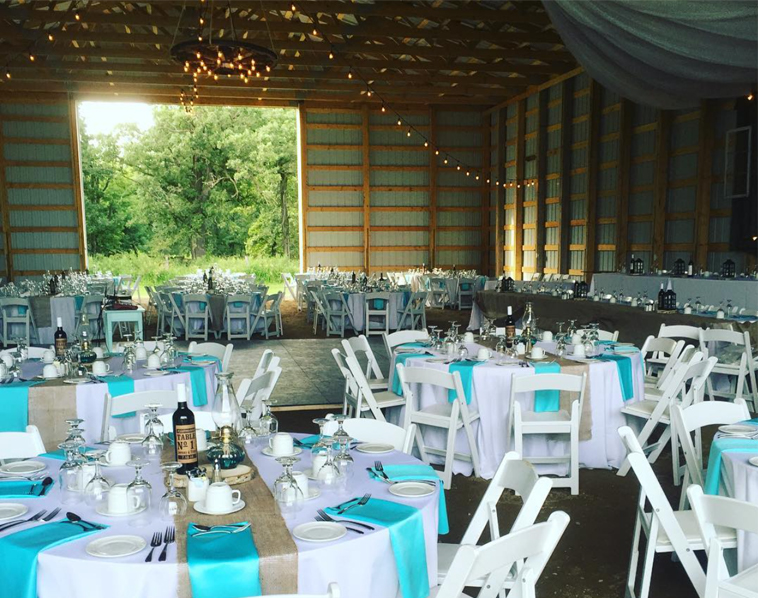 CURATED WEDDING MEALS TO GO
Tired of Offering Pulled Pork or BBQ Options? Do You Think That is All That Will Fit in Your Budget??? Not Anymore! Our Curated Wedding Meals are the Answer!
OUR FOCUS IS ALWAYS TO PROVIDE THE BEST FOOD FOR ANY EVENT
We place emphasis on every aspect of dining – from quality of ingredients, to integrity of preparation, to presenting and portions. Our Curated Wedding Menus have been thoughtfully crafted by our expert team who are passionate about making wedding receptions unforgettable. Trusting All Seasons Catering to handle the details of your wedding day, means you'll be a guest at your own event. All you have to do is relax and enjoy!
All Menus Include Compostable Plates, Cutlery, Napkins, Salad Bowls, Serving Utensils, Chafing Racks, Sternos, (Keeps the Food Hot), and Set up
Taxes Included, That's Right – Easy to Budget! Minimum 15 People
Includes Garlic Breadsticks, Tuscan Salad Mix – Cucumbers, Tomatoes, Red Onions, Croutons, Housemade Ranch Dressing, Italian Dressing
Chicken Parmesan
Breaded Chicken Breast Topped with Marinara Sauce and Cheese
Vegetarian Protein Alternative – Eggplant Parmesan
Under 50 People – Choose (2) Pasta Options, over 50 People – Choose (3) Pasta Options
Penne Marinara – Simple Classic Dish, Great for Kids (Vegetarian)
Buffalo Alfredo – Our Signature Buffalo Cheese Alfredo Sauce (Vegetarian)
Chicken and Mushroom Alfredo – Traditional Alfredo Sauce with Sautéed Mushrooms and Diced Chicken
Meatball Nirvana – Our Juicy, and Flavourful Meatballs with Linguine Marinara Sauce
Traditional Beef Bolognaise – Slowly Simmered for Hours, Like Grandma Used to Make
Vegetable Primavera – Spring Vegetables in a Lemon Herb Butter Sauce (Vegetarian)
Includes Garlic Hummus or Roasted Red Pepper Feta Hummus, Grilled Naan Strips, Traditional Greek Salad, Mediterranean Pasta Salad, Lemon Roasted Potatoes, Chicken or Pork Souvlaki
Vegetarian Protein Alternative – Tofu Vegetable Skewer
Includes 6" Flour Tortillas (3 per person), Mexican Coleslaw, Southwest Potato Salad, Tex-Mex Rice, Fajita Vegetables, Sour Cream, Pico de Gallo, Guacamole, Shredded Cheese, Shredded Lettuce
Choose 2 Meat Options:
Mojo Marinated Chicken
Savoury Shredded Pork
Tex Mex Ground Beef
Vegetarian Protein Alternative – Black Beans
Includes Buns, Hawaiian Coleslaw, Mixed Greens with Dried Cranberries, Pineapple Tidbits, Toasted Coconut, Seasoned Sunflower Seeds, Honey Glazed Carrots, Island Fried Rice, Hulu Chicken – Marinated Chicken with Grilled Pineapple
Vegetarian Protein Alternative – Hulu Tofu
Includes Caprese Pasta Salad, Tuscan Greens with Sliced Strawberries, Goat Cheese, Sugar Glazed Pecans (on the side), and Balsamic Dressing, Grilled Vegetables with Balsamic Reduction, Roasted Rosemary Potatoes, Tuscan Chicken Thighs with Spinach, Tomato, Roasted Red Pepper Cream Sauce
Vegetarian Protein Alternative – Tuscan Chickpeas
Includes Our Famous Pasta Salad, Spinach Salad – Red Onions, Mandarin Oranges, Toasted Sunflower Seeds, Dried Cranberries, Feta Cheese and Raspberry Vinaigrette, Fresh Vegetable Medley – Broccoli, Cauliflower, Carrots, Celery, Zucchini, Rice Pilaf, Marinated Sweet Glazed Pork Chops
Vegetarian Protein Alternative – Marinated Sweet Tofu
Includes Mixed Greens with Cucumbers, Tomatoes, Carrot Curls, Housemade Ranch Dressing, Raspberry Vinaigrette, Creamy Coleslaw, Glazed Carrots, Baked Macaroni and Cheese, Sweet and Sour Meatballs, Roast Beef with Pan Gravy
Ideally Schedule Us To Arrive 30 Minutes Before Dinner Service For Set Up Nominal Delivery Charge Dependent on Location
TO ORDER FILL OUT THE FORM BELOW: